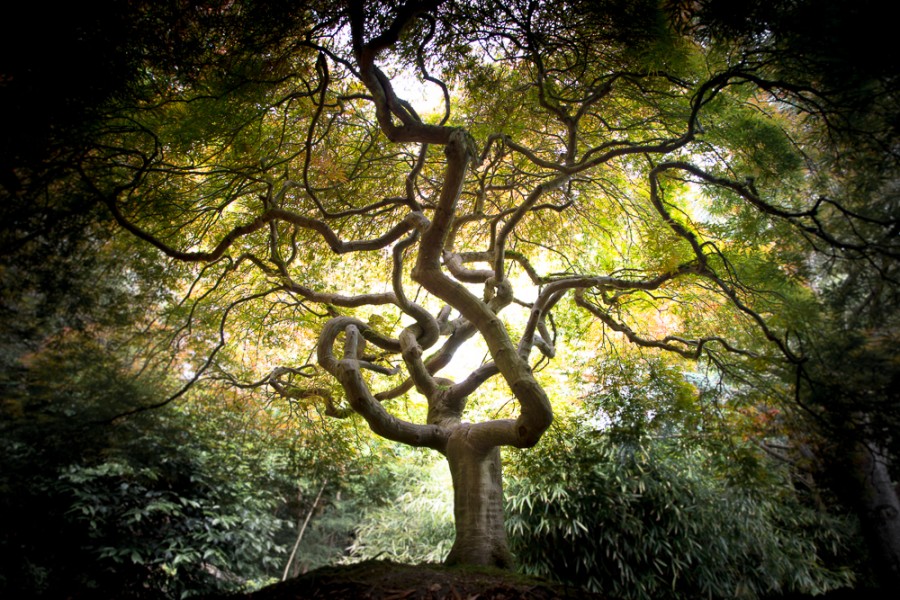 Seattle, Washington, USA
Nikon D800e | ISO 320 | 24mm | 1/25 sec | f7.1
Stroll with friends at the Kubota Garden in South Seattle. This small Japanese Maple had absolutely stunning curves in the trunk. While 24mm was adequate, a wider lens would have made for a more radical perspective.