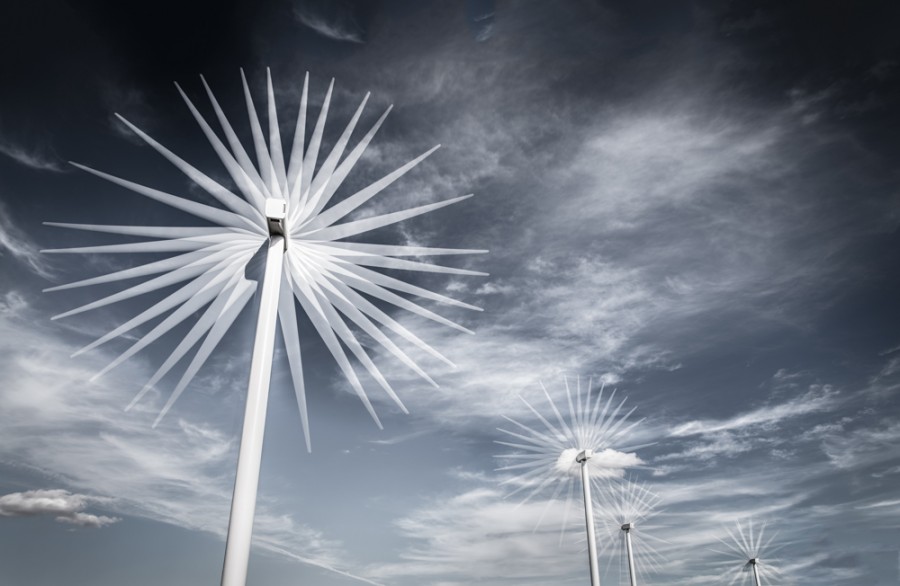 Vantage, Washington, USA
Nikon D800e | ISO 100 | 24mm | 1/400 sec | f9
Anne and I went to the Wild Horse Wind and Solar Farm yesterday afternoon to experiment with photography of the wind turbines. I took the opportunity to play around with stacking multiple exposures to get a pin wheel effect on the blades. She's also got a great capture on her blog called Windy Night that's a composite of some long exposure work we did under the Super Moon.